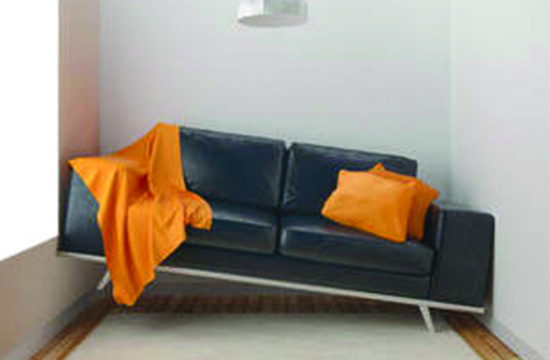 Are you strapped for space? Does your home seem crowded and claustrophobic? Fear not, follow our simple advice and create the illusion of larger rooms by choosing the perfect flooring for your place!
Be clever, be consistent
When you install uniform flooring throughout a house, it automatically makes your space more open and roomy due to the fluidity. If you decide to have different flooring in say, your wet areas, than to your main living areas then make sure you choose complementary colours and textures to further construct the image of expansion.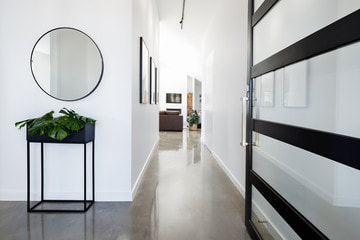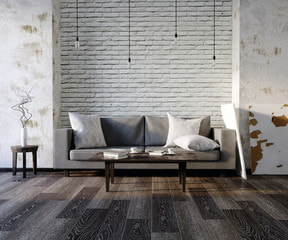 Dare to go dark
Contrary to popular belief, lighter coloured floors don't necessarily make a room appear larger. A deep tone of flooring can actually make a space look significantly bigger, but only if the walls, skirtings, and ceilings are finished in much lighter tones! A dark floor can really transform your home from a seemingly limited space into a boundless one.
Break the mold and go diagonal
Simple yet highly effective, when your flooring is laid on a diagonal, the eye focuses on the widest part of the pattern, thus interpreting the room much larger than it actually is. You can use this little trick with any type of flooring to instantly create the optical illusion of greater space.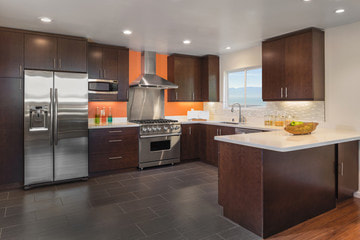 Big tiles = Big space
The larger the tiles or planks you use in a cosy space, the bigger it will appear. The less detail crammed in or busy patterns, the better. Never clutter a small room with tiny tiles or slender planks, the eye interprets it as being even smaller than it is.
Walk the plank
If you're going with planking, any kind of planking, then ensure you install the boards parallel to the longest wall. This gives the immediate impression of a wider scope.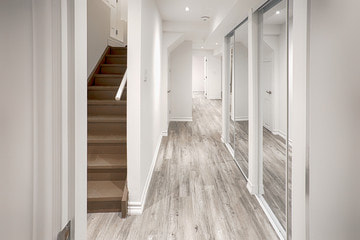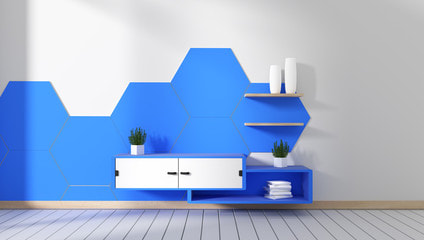 Keep off the floor
When selecting furniture for a small space, consider elevating your belongings to further accentuate the vastness of the room. The more floor you can reveal, the more sizeable it becomes. Consider installing bookshelves on the walls and floating cabinets to store your belongings instead of using traditional furniture.
Now you know the secrets to make your small space seem more spacious without having to renovate or redesign your entire home! So, what flooring will you choose to increase the size of your home?