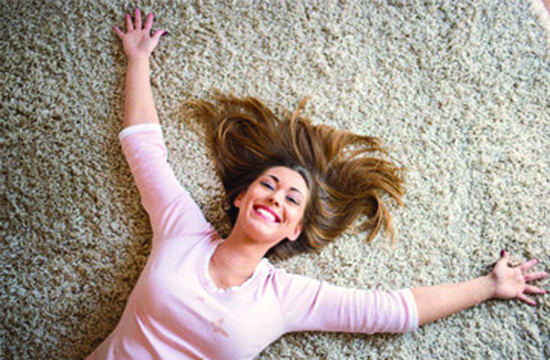 We have a fabulous range of carpet for your next project in the best colours and textures!
​So you've narrowed your flooring options down to carpet; congratulations! Your next task is to decide on which fabric is best suited to your particular space. With a variety of different materials to choose from, it can be daunting trying to decipher between polyester and triextra, wool or solution dyed nylon, not to mention selecting the right style of pile!
But worry not dear reader, MeasureUp Flooring is here to help you understand the various carpet options available to you, making your choice simple and easy. Take a look at our range of carpet materials below to discover the perfect match for you.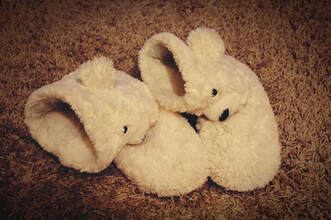 Polypropylene and Polyester Carpet
For ultimate value for money, these two are the carpet choices for you. Super soft with a high-lustre appearance, these carpets are stain resistant and extremely pocket-friendly. Best suited for low-traffic areas such as bedrooms and offices, this material looks fabulous – just be sure not to install it in any highly populated areas as the fabric can track and wear away with too much foot traffic.
Solution Dyed Nylon Carpet
If you're looking for a high-performing carpet then this is the one for you. Solution dyed nylon carpets are highly durable withstanding heavy foot traffic, repelling stains and maintaining colour in the sun. North-facing rooms get a beating from our powerful New Zealand sun, and most carpets fade under the bright light, but this heavy-duty flooring keeps its colour thanks to the depth of the dyed fibre.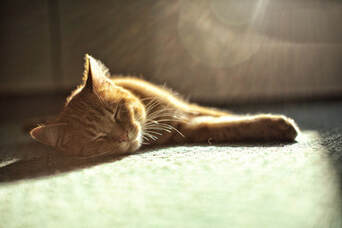 Triextra Carpet
This environmentally friendly choice of carpet has it all! Exceptionally soft and stunning, this product has superior hydrophobic stain protection built into each and every fibre. Made from corn sugar, this carpet is designed to be the ultimate sustainable carpet, able to stand the challenges of any lifestyle.
Wool Carpet
Wool carpet is 100% natural, sustainable and renewable. This natural product regulates temperature and humidity making it warm in winter and cool in summer. Wool carpet is also fantastic for anyone suffering from allergies as the fibres filter and absorb the toxins which can typically cause irritation.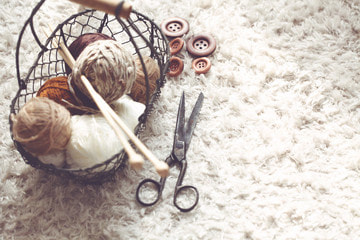 Now that you've got a clearer idea of the type of carpet to cater to your needs, let's talk piles! There are three types of piles to choose from; Cut Plies, Loop Piles and Cut & Loop Piles.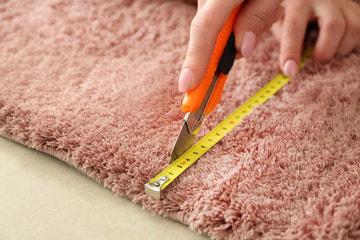 Cut Piles
This kind of pile is fabulously luxurious underfoot and is excellent for cat owners as the cut pile is highly resilient to clawing and scratching! Depending on the fibre, however, some cut pile carpets can track quite significantly, showing every footprint, vacuum mark and chair movement. If you don't mind having a tell-tale carpet and are happy to live with the shading of your floor then you will enjoy the pleasure of a truly plush carpet experience.
Loop Piles
Offering a multitude of fashionable designs and textures, the loop pile enables you to create anything from the minimalist look to a striking and individual flooring concept. This style of carpet doesn't track like the cut pile, however, if installed in high-traffic areas such as in a hallway, then you can expect to see shading appear over time. Furthermore, the loop pile is not recommended if you have pets that have a tendency to claw and scratch as this can damage the carpet significantly.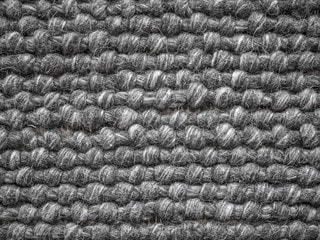 Cut & Loop Piles
Combining both types of pile, manufacturers are able to create beautiful designs from abstract to geometric patterns that generate a distinctive and unique style. Many different patterns can be achieved in a wide range of styles from shapes to patterns to carefully sculptured images.
So there you have it! Have you decided on your pile now? Great! Last but not least, let's talk about colour. The choice of colour for your carpet can really make or break a room, so it is essential that you take your time and get a few samples to take home (or to the space you are re-flooring) to see what they look like in context as the appearance of colour can falter in different environments. Consider what your carpet will look like in the daylight as well as under artificial light before making up your mind. Also, bear in mind that darker colours will give the illusion of a smaller room whereas lighter colours will create a feeling of expansion. Not only this, but your carpet is likely to fade – especially under the harsh scrutiny of our New Zealand sun – so make sure you discuss your options fully with a dependable, knowledgeable, qualified flooring specialist to ensure you purchase the perfect carpet for your flooring venture!