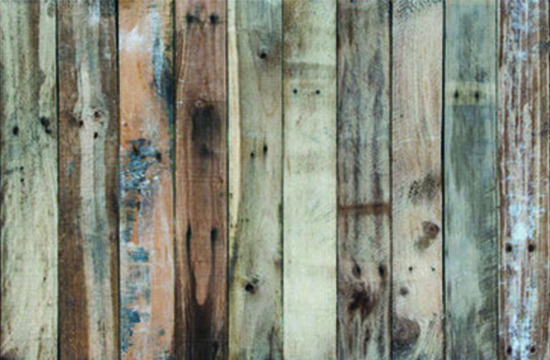 Want the wood look without all the hassle? You've come to the right place…
Wood flooring is certainly a bold statement in any home or public space, with endless possibilities of colours, unique patterns and brimming with character, it is a flooring option to be truly proud of. Stunning and timeless, wood is a popular choice for many and serves to suit any interior space promising to last a lifetime – but only if properly maintained. It is not only warm underfoot, but it can also stand the time of heavy traffic, spills, accidents, knocks, and scratches with a considerable amount of TLC in return.
On the downside, however, natural wood flooring is very costly when compared to other flooring materials. It is also considerably more high-maintenance than other options on the flooring market. Despite being able to be repaired by sanding – scratches and dents can be a hassle to remove and if spills are not cleaned up quickly, staining will incur.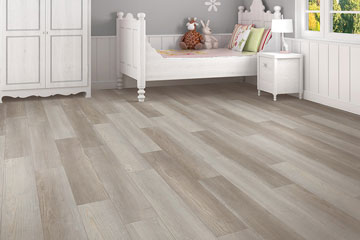 Professional advice on termite prevention is highly recommended as well as serious consideration of the wood's tendency to expand and contract throughout the seasonal changes. Wood flooring is also not favourable in wet areas as it can become weak and rot over time when in contact with moisture.
If you like a quiet lifestyle, then wood may not be the greatest choice for you as walking on a wooden floor is noisy business and the sound travels far! Furthermore, wood is a huge fire-risk for all those safety-conscious folk out there and non-enviro friendly for our precious trees.
Have you got your heart set on the wood look but don't want all that hassle of natural timber? Other alternatives such as laminate, vinyl plank, hybrid or engineered timbre may be the perfect compromise you are looking for. Let's take a look at the Hard Flooring options available on the market.
Laminate Flooring
Laminate floors are all the rage at the moment, available in a collection of outstanding and unique designs and colours, they look and feel just like real wood. Laminate flooring is the ultimate choice for heavy-traffic areas, sun-exposed spots, and wet spaces as they have a water-resistant surface that protects the photographic applique layer underneath, also preventing staining! Unlike wood, which can dent and chip, laminate flooring is almost impervious to scrapes and scratches. Moreover, laminate flooring is affordable, quick and fairly simple to install and is very low-maintenance, requiring no special polishing or cleaning processes.
Vinyl Plank Flooring
Gracefully designed and skillfully constructed, the vinyl plank realistically mimics natural timber creating a spectacular focal point in any space. This type of floor covering is ideal for heavy traffic as it is hard-wearing, but it also is incredibly quiet for a hard floor option. If you're looking for value for money, then vinyl plank flooring could be a nice match as it is one of the more pocket-friendly options for solid floor material. Not only does the vinyl plank boast water resistance, but it also has a textured surface giving you the sensation of real timber! Like laminate, vinyl is easy to vacuum, sweep and mop and is generally easy to maintain.
Hybrid Flooring
This high performance, relatively new product is being praised for being 100% waterproof, meaning that it can be installed in any interior space both domestically and commercially. Easy to clean and maintain, Hybrid Flooring demands little time and energy, yet it looks exactly like real wood flooring! This is a truly exciting hard floor product as it has minimal expansion and contraction in our extreme New Zealand climate, resisting the rays of our penetrating sun and maintaining its colour as well as withstanding the heaviest foot traffic both at home and in commercial spaces.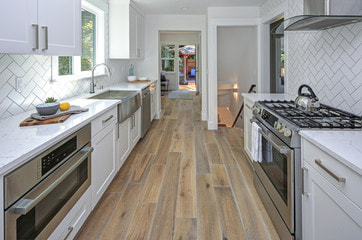 Engineered Timber
Natural and sustainable, engineered timber flooring is made from real oak meaning that every board is 100% unique. It is far more stable than solid timber flooring and much less likely to have issues such as shrinkage, cupping or warping. If you choose this type of floor covering then you can rest assured that you are being environmentally friendly; veneer is sliced instead of cut using a saw. This means that there's no sawdust resulting in the entirety of the tree's wood being used. When hardwood boards are created, a significant amount of the tree is wasted and this is detrimental to our environment as traditional trees grow much slower than the trees used to make engineered wood.
So, which wood choice is the one for you? When it comes to deciding on the best hard flooring option, MeasureUp Flooring is here to help. We understand that choosing the right floor for your needs is important, so we can help you determine exactly what you need in terms of appearance, texture, durability, ease of maintenance and longevity.